Grande Provence Winemaker Thys Smit Finalist in Young Winemaker of the Year
Posted on Thu October 24, 2019 in
Wine
.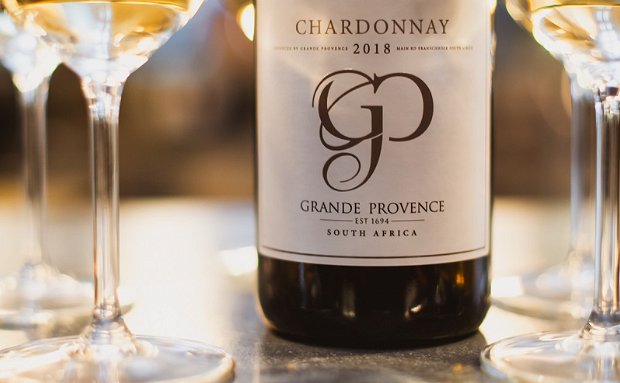 Our talented Grande Provence winemaker, Thys Smit, was nominated for the 2019 Diners Club Winemaker Awards: The Young Winemaker of the Year category. The winner of The Young Winemaker of the Year Award will be presented at a black-tie gala dinner at La Residence Hotel in Franschhoek on 23 November 2019.
About The Young Winemaker of the Year Award
Founded 18 years ago, The Young Winemaker of the Year Award was established to encourage winemakers under the age of 30 to develop their skills, express their individuality and add to the future prestige of South African wines internationally. The awards focus on quality and recognition of excellence, and are regarded as the country's most prestigious and well-respected wine industry competition.
Thys' Winning Wines
Thys took on the leading role as winemaker and viticulturist at this Franschhoek heritage wine estate in 2018 after joining the Grande Provence team in 2015 as assistant winemaker. He earned his Young Winemaker of the Year nomination for two wines, Grande Provence Chardonnay and Chenin Blanc, both from the 2018 vintage. The competition focuses on the white wine category this year.
The Grande Provence Chenin Blanc 2018 has a deep intensity and concentration of flavours with layers of fruit, minerality and hints of salinity. "This is a complex Chenin Blanc that really surprises you at every encounter," says Thys, who considers this variety his absolute favourite.
The Grande Provence Chardonnay 2018 was selected for the competition for its elegance, balance and complexity. Half the wine was fermented with wild yeasts and the remaining 50% was inoculated with three different yeast strains to add to the complexity.
"The 2018 vintage for Franschhoek Chardonnay was incredibly difficult. One of our vineyard sites had to endure golf ball-sized hail during harvest which was nature's way of telling us it's time to pick the grapes," says Thys, who enjoys this wine with pasta and prawns drizzled in lemon and garlic butter.
Thys' Winemaking Career
Thys has been part of the Grande Provence winemaking team since 2015, the year in which our estate became one of the first cellars to craft a wine using imported Tuscan clay amphorae. Working with these egg-shaped, natural clay vessels from the onset has given him the edge when it comes to embracing this style of winemaking developed by the ancient Greeks and Romans thousands of years ago. Thys' entry into winemaking as a career was equally fortuitous. As a BSc graduate in molecular biology and biotechnology at the University of Stellenbosch he began his winemaking career completely by accident.
In 2014, after working three vintages at Lourensford Estate, Thys enrolled in a training program in the USA where he worked at Roth Estate focusing on Chardonnay and Bordeaux-style blends.
He loves making and drinking unique and interesting wines, especially with great food and he has a particular preference for white wines. This passion is evident in the wines he creates and his career is looking bright indeed.