Design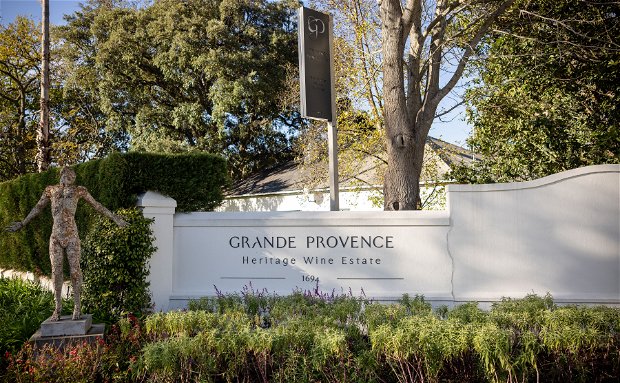 Hailing from the picturesque landscapes of New Zealand, the exceptionally talented interior designer, Virginia Fisher, burst onto the design scene with her inaugural project, Huka Lodge in Taupo, New Zealand. It was here that she first captivated the public's imagination with her exquisite craftsmanship and keen eye for detail.
In 2004, when Alex van Heeren took ownership of a remarkable property, he recognized the need for an interior that would not just complement but elevate the natural splendor of this extraordinary location. With unwavering confidence in Virginia Fisher's creative prowess, he entrusted her with the task of crafting an interior that would harmonize seamlessly with the breathtaking surroundings, ensuring that every corner of the estate resonated with the same beauty and allure that had first drawn him to it.
Interior Design Excellence
Virginia Fisher, a gifted interior designer hailing from the stunning landscapes of New Zealand, emerged into the limelight with her very first project: Huka Lodge in Taupo, New Zealand. It was here that she unveiled her innate talent for creating spaces that not only appealed to the eye but also resonated with the soul.
In 1984, when Alex van Heeren acquired the iconic Huka Lodge, he recognized the need for an interior that would not only harmonize with the natural beauty of the surroundings but also elevate it to new heights. With a visionary outlook, he turned to Virginia Fisher, entrusting her with the pivotal task of fashioning an interior that would not just complement but enhance the innate splendor of this extraordinary location.
Virginia Fisher rose to the occasion with unparalleled creativity and dedication. Drawing inspiration from the property's rich heritage, she embarked on a transformative journey to craft an interior and ambience that, to this day, remains unparalleled in its beauty and allure. Her design philosophy breathed new life into Huka Lodge, infusing it with a sense of timelessness and elegance.
The evolution of Huka Lodge continues, with an unwavering commitment to attention to detail and an acute awareness of the guest experience serving as the driving forces. Each addition and enhancement to the lodge is a testament to the enduring legacy of Virginia Fisher's vision, ensuring that every guest who steps through its doors encounters not just luxury, but an unforgettable journey of the senses.
A Legacy of Extraordinary Projects
In the remarkable collaboration between Virginia Fisher and Alex van Heeren, a series of exceptional projects have come to life, each bearing the hallmark of their shared vision for creating truly remarkable guest experiences.
One of their notable endeavors was the historic Grande Provence estate, nestled in the captivating Franschhoek Valley of South Africa. Founded by French Huguenots in 1694, this estate carried a rich and colorful history. Virginia Fisher's remarkable ability to perceive precisely what a property should offer its guests was brought to the forefront once again. Her innate understanding and visionary design sense, weaving texture and ambiance seamlessly into the estate's visual identity, resulted in a truly magnificent transformation.
In 2008, Fisher unveiled the exclusive Alan Pye Cottage at Huka Lodge, which proved to be another triumph. This contemporary interpretation of an Arts and Crafts cottage, set within a magnificent location, showcased a superb color palette and an eclectic interior. Named after the founder of Huka Lodge in 1924, the Alan Pye Cottage paid homage to his generous spirit of hospitality and style.
Their most recent joint venture, Dolphin Island in Fiji, opened its doors in 2011. Here, Virginia Fisher conjured a sanctuary of relaxation and comfort while celebrating Pacific style in her own distinctive manner. Infused with Polynesian patterns and lifestyle references, Fisher crafted a splendid ambiance at Dolphin Island that embodies the essence of tropical living at its very best.
Virginia Fisher's collaboration with Alex van Heeren has given rise to some of the world's finest retreats, culminating in the formation of a group of sister properties known as The Huka Retreats. Together, they have reshaped the landscape of luxury hospitality, leaving an indelible mark on the world of travel and leisure.
Landscape Design Excellence
Suzanne Turley, renowned for her career in the world of fashion, embarked on a new chapter as a landscape designer. Her transition into this field was marked by an exceptional eye for color and a deep understanding of the significance of texture. These refined skills are evident in every facet of Suzanne's garden design work.
Through her consultancy work, Suzanne Turley eventually forged a partnership with architect Pascal Tibbets and landscape architect Aaron Bell Booth. Together, this trio of creative minds now collaborates as a cohesive team, infusing their distinct talents into the realm of landscape design. With a shared appreciation for color, texture, and aesthetics, they bring forth outdoor spaces that captivate the senses and redefine the art of landscaping.
A Harmonious Partnership
Suzanne Turley's remarkable work in the realm of landscape design caught the discerning eye of esteemed interior designer Virginia Fisher, leading to a series of significant collaborations that have left an indelible mark on prestigious projects.
Their partnership began with the ongoing development of the gardens at Huka Lodge, a venture that would prove immensely successful. This initial triumph set the stage for further collaborative endeavors, including their combined efforts at Grande Provence Estate, where they continued to weave their magic in the realm of landscape aesthetics.
Their creative synergy extended to the breathtaking landscape and gardens surrounding the Alan Pye Cottage at Huka Lodge, infusing the cottage's surroundings with a serene and captivating ambiance. Notably, the extensive grounds at Huka Lodge were recognized as a 'Garden of National Significance' by the New Zealand Gardens Trust, a testament to Suzanne Turley and Virginia Fisher's collective mastery, a recognition they have proudly held since 2011.
Suzanne's latest project within The Huka Retreats portfolio led her to the enchanting shores of Dolphin Island, Fiji. Here, she undertook a significant reimagining and re-planting of the tropical landscape. Her design showcased mature palm trees with bold elegance while introducing an array of fragrant frangipani, exotic hibiscus, and a profusion of other captivating and exotic plantings. Suzanne Turley's expertise in landscape design continues to enhance and elevate the natural beauty of these remarkable retreats, leaving an enduring mark on each property's identity.