The Gallery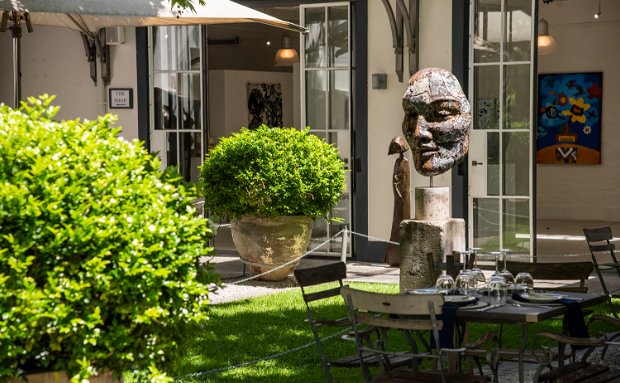 The custom designed gallery is certainly one of South Africa's most beautiful and prestigious galleries. It specialises in contemporary work by the finest artists in the country over a variety of media but is especially renowned for the superb quality of its sculpture.
There is an annex which sells smaller works, decorative objects and some carefully selected African Artefacts.
The Gallery is under direction of Jean-Marié Olivier and curated by Pieter Lategan.
Opening hours: 
Mon - Sun: 10:00am - 17:00pm
About the curator:
The Gallery is happy to announce the appointment of the gallery manager, Jean-Marié Olivier who will share the curatorship with Pieter Lategan. Jean-Marié has, until the recent birth of her son, been curator of Agapanthus in Kalk Bay and of Knysna Fine Art.
She says that ''Grande Provence is the most beautiful gallery space in the Winelands and it is a privilege to be here. I have some exciting exhibitions planned and will also be moving Agapanthus the design and artefact shop from Kalk Bay to the existing shop at Grande Provence''.
The Gallery also offers advice to clients on collecting, conservation and restoration, as well as valuations for insurance and probate.
For further information please contact The Gallery: 
T +27 (0)21 876 8630
E gallery@grandeprovence.co.za
W gpgallery.co.za