Grande Country Picnics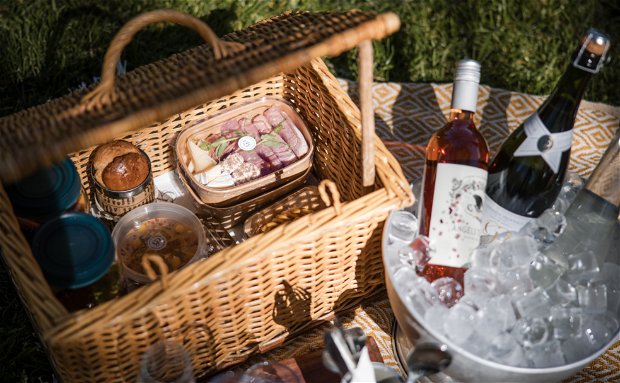 A Scenic Picnic Amidst Nature's Beauty
Indulge in a delightful and leisurely country-style picnic experience beneath the shade of majestic oak trees, nestled within the picturesque landscape of our sculpture gardens. Located amidst the sprawling vineyards of Franschhoek at Grande Provence Heritage Wine Estate, this idyllic setting invites you to savor the simple pleasures of life.
Available during the months of October through to April, our picnics offer a taste of the region's charm and natural splendor. As you recline in the tranquil surroundings, you'll find yourself surrounded by the beauty of nature, with the vineyards stretching out before you. It's a moment to escape the hustle and bustle, to immerse yourself in the serene ambiance, and to relish the flavors of a carefully crafted picnic.
With delectable country-style fare that captures the essence of the land, you can savor each bite as you take in the artistry of the sculpture gardens. Whether you're seeking a romantic outing or a relaxing day with loved ones, our picnics are the perfect way to create lasting memories amidst the beauty of Franschhoek.
Join us for this enchanting experience, where you can dine AL fresco, sip on our exquisite wines, and revel in the joy of a leisurely picnic in one of South Africa's most breathtaking settings.

Picnic season will reopen from 01 October – 30 April annually
Mon-Sun & Public Holidays
Our Picnics is a self-service Experience and you can choose where you would like to be place your picnic Blanket out in Our Gardens (Seated on blankets)
Basket Collections are between 11h30 -15h00 at the Bistro Side
Picnic Blankets are included in your basket and option for scatter cushions can be chosen
Picnics are weather dependent and Venue may Change/ reservations cancelled accordingly
Full prepayment is required for all Picnic Baskets
48 hr Notice required for picnics for groups of 8 guests and more
24 hr Notice required for picnics less than 8 guests
We do not accommodate any dietary requirements and not Halaal Certified.
A Deposit of R300 per Basket is required on top of Basket rate and is refundable upon return of basket back to the Bistro.
View Our Grande Country Picnic Menu
Bookings: reservations@grandeprovence.co.za
Group Bookings / Functions : events@grandeprovence.co.za