The Shop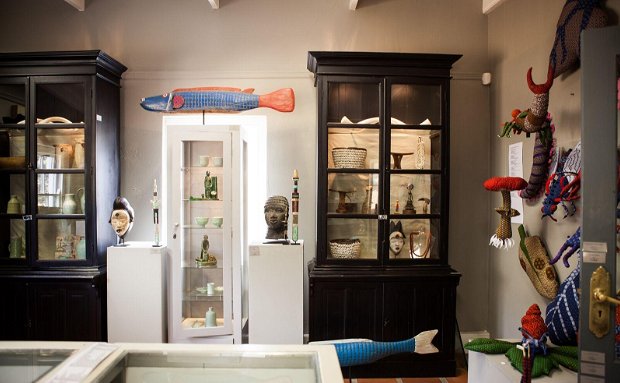 The Shop, adjacent to The Gallery, with finest African artefacts, stunning photography and smaller collectables.

Amongst the wide offering of African beads and textiles, The Shop has a new selection of the ever popular Namji Fertility Dolls. The Namji tribe is famous for their wooden dolls carved with geometric features and adorned with multi-coloured bead necklaces, cowrie shells, coins, metal strips, fibre and leather. These pieces are handcrafted, each with an individual design.
Closely linked to The Gallery at Grande Provence, The Shop provides opportunity to purchase works by their artists and crafts people all-year-round, rather than just during a current exhibition period.
The stock within The Shop has been chosen for its intrinsic beauty, unique qualities and for its high standards of craftsmanship. The selection process is rigorous and uncompromising ensuring standards are maintained at a consistently high level and items are well priced. On show are furniture, paintings, jewellery, ceramics, glass, sculpture, textiles and a selection of traditional African art.
For further information please contact The Gallery:
T +27 (0)21 876 8630
E gallery@grandeprovence.co.za