The Shop at The Gallery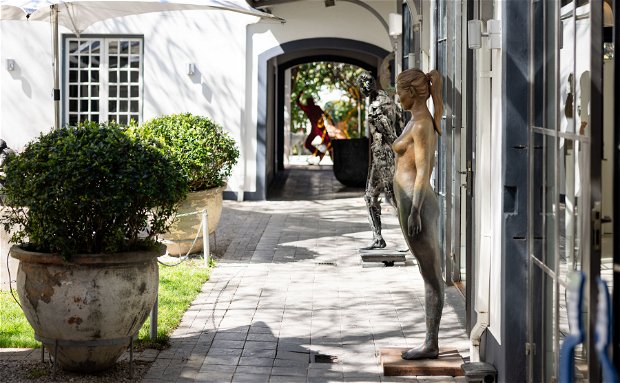 Adjacent to The Gallery, you'll discover The Shop at Grande Provence, an enticing treasure trove filled with the finest African artifacts, captivating photography, and a carefully curated selection of smaller collectibles. It's a place where you can explore and acquire pieces that reflect the essence of South African culture, craftsmanship, and creativity.
Whether you're seeking a unique memento of your visit, a gift for someone special, or simply wish to browse through the rich tapestry of African artistry, The Shop invites you to discover a world of beauty and inspiration. From stunning photography capturing the region's natural splendor to intricate handcrafted artifacts that tell stories of tradition and innovation, The Shop adds another layer of depth to the cultural and artistic offerings at Grande Provence Estate.
Within the rich tapestry of offerings at The Shop, you'll find a captivating selection of African beads and textiles, including a fresh assortment of the ever-popular Namji Fertility Dolls. These exquisite dolls are a testament to the artistry of the Namji tribe, renowned for their wooden creations adorned with geometric features and embellished with vibrant bead necklaces, cowrie shells, coins, metal strips, fibers, and leather. Each of these dolls is a unique masterpiece, painstakingly handcrafted and distinguished by its individual design.
In close association with The Gallery at Grande Provence, The Shop provides a year-round opportunity to acquire the works of the estate's esteemed artists and craftspeople, ensuring that you can take home a piece of this artistic haven at any time, rather than being limited to exhibition periods.
The items within The Shop are meticulously curated, chosen for their intrinsic beauty, unique qualities, and adherence to the highest standards of craftsmanship. The selection process is rigorous and unwavering, upholding consistently high standards while offering items at reasonable prices. The offerings span a wide spectrum, from furniture, paintings, and jewelry to ceramics, glass, sculpture, textiles, and a carefully curated selection of traditional African art. It's a destination where discerning patrons can discover and acquire exceptional pieces that reflect the essence of the region's rich artistic heritage.
For further information please contact The Gallery:
T +27 (0)21 876 8630
E gallery@grandeprovence.co.za