Past Group Exhibition – 'Signature'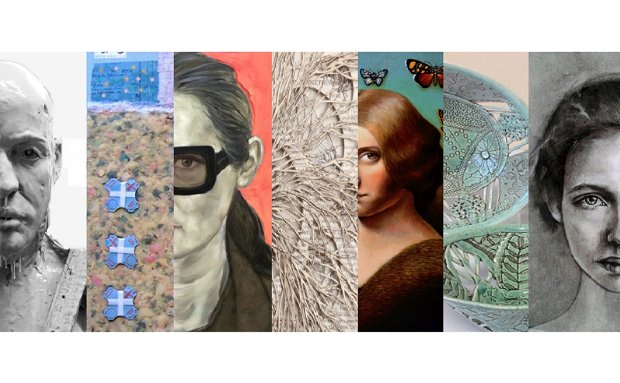 Opening: Saturday, 12 September 2015 at 11h00. On show until Sunday, 4 October 2015
Signature, a showcase of contemporary Western Cape art featuring numerous paintings, sculptures, ceramics and mixed media including several debut works, opens at The Gallery at Grande Provence Heritage Wine Estate in Franschhoek on Saturday, 12 September 2015.
"We are starting off our season with a collection of the best contemporary art in the Western Cape that will set the tone for our exhibitions in upcoming months," says curator Corlie de Kock, who works in association with director Trent Read, who has been involved with The Gallery at Grande Provence for the past two years. 
Visitors can look forward to pieces from Diane Victor, Clare Menck, Phillemon Hlungwani, Florian Wozniak and Jan Schutte, to name but a few of the 39 artists that were selected with the idea of creating a show which functions as a whole. Different media will be juxtaposed in order to derive meaning through difference as well as resemblance. 
Open from 10h00 to 18h00 daily, The Gallery at Grande Provence will feature Signature from Saturday, 12 September at 11h00 until Sunday, 4 October, with Angels Tears wine served at the opening. Visitors attending the opening can book for a special two-course lunch at The Restaurant at R300 per person, phone 021 876 8644 or e-mail restaurant@grandeprovence.co.za to book.
For more information on The Gallery, phone Tel: 021 876 8630 or send an e-mail to gallery@grandeprovence.co.za.