November Month Newsletter : Discover the Timeless Charm of Grande Provence Wine Estate
Posted on Wed November 1, 2023.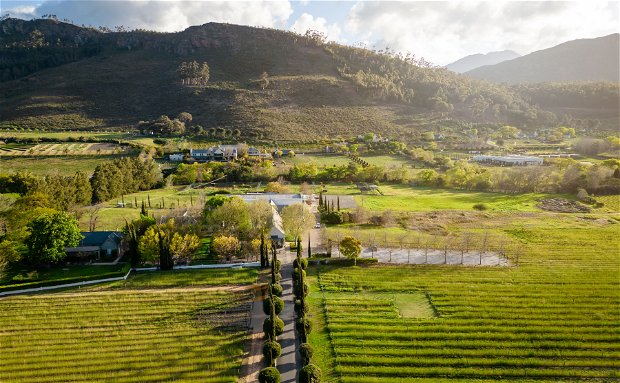 As we embrace the beauty of each season, we're delighted to share the stories and experiences that make Grande Provence Wine Estate a destination of choice. From luxurious accommodations to rich history, world-class offerings, and the convenience of online wine shopping, we have a host of delights waiting for you.
Step into History: At the heart of Grande Provence lies a historic homestead that dates to the 18th century. Explore architectural marvels that have evolved over time, showcasing the enduring legacy of Cape Dutch charm. The estate's rich history beckons you to wander through its heritage and feel the whispers of the past.
Explore Our History https://www.grandeprovence.co.za/pages/history/
Luxurious Accommodations: Your journey begins with a choice of luxurious accommodations that are the epitome of comfort and sophistication. Our beautifully appointed suites and cottages provide a perfect sanctuary for a memorable stay. Wake up to breathtaking views of our vineyards and surrounding landscapes.
Discover Our Accommodations https://www.grandeprovence.co.za/franschhoek-luxury-accommodation/
World-Class Wine and Dining: A visit to Grande Provence is incomplete without savoring our award-winning wines and dining experiences. Discover our exceptional cellar door tastings, where our world-renowned winemakers will take you on a journey through our exquisite wine collection.
Explore Our Wines https://www.grandeprovence.co.za/pages/our-wine/
Our dining options are equally spectacular, featuring local, fresh, and seasonal produce. From delectable culinary creations at The Restaurant, to casual lunches at The Bistro and picnics in the vineyards, we offer a gastronomic experience that will delight your palate.
Indulge in Our Culinary Delights https://www.grandeprovence.co.za/collections/dining/
Heritage and Culture: Franschhoek is a town woven with a tapestry of cultural influences. Experience the fusion of diverse cultures that have shaped the region's unique identity. At Grande Provence, history and culture are celebrated at every turn.
Discover Franschhoek's Cultural Heritage https://www.grandeprovence.co.za/pages/design/
Online Wine Shopping: For those who can't make it to our estate in person, you can now explore our wine collection and make your selections from the comfort of your own home. We offer a seamless online wine shopping experience that allows you to bring a piece of Grande Provence to your table.
Shop Our Wines Online https://shop.grandeprovence.co.za/
Your Invitation Awaits: As you read these words, we hope they evoke a sense of wonder and anticipation. Grande Provence Wine Estate stands ready to welcome you to a world where time stands still, and every moment is a cherished memory in the making. Whether you're seeking a romantic getaway, an indulgent wine experience, or simply a moment of quiet reflection amidst natural beauty, Grande Provence has something special to offer.
Plan Your Visit Today https://www.grandeprovence.co.za/collections/experiences/
📞 Contact Us: If you have any questions, our team is ready to assist you in planning your visit or making arrangements for your online wine purchases. We look forward to your inquiries and can't wait to welcome you to our estate.
Get in Touch https://www.grandeprovence.co.za/contact-us/
Thank you for being a part of the Grande Provence family. We invite you to come and experience the timeless charm of our estate, where each visit is a story to be told and cherished.
Follow Us on 
Instagram:  https://instagram.com/grandeprovence?igshid=OGQ5ZDc2ODk2ZA==
Facebook: https://www.facebook.com/GPWineEstate