Hidden Stories / Verskuilde Verhale opening Saturday, 23rd September 2023 at the Gallery at Grande Provence
Posted on Fri September 22, 2023.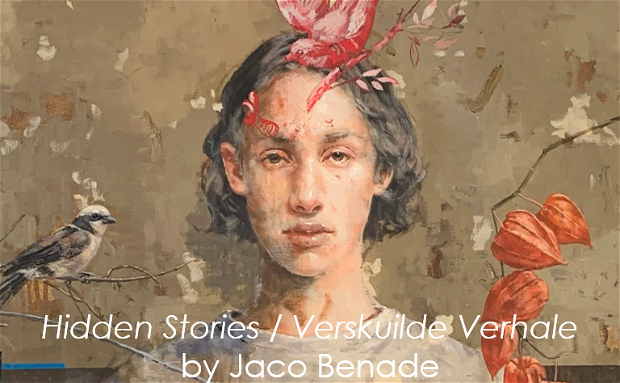 The Gallery at Grande Provence is proud to present a solo exhibition by Jaco Benade.
Jaco Benade was born in the Northern Cape in 1964. He studied Fine Arts at the Pretoria Technicon (TUT). He was a merit award winner at the Sasol New Signature competition in 1994 and since then had several solo exhibitions and group shows. Benade mainly paints portraits that often contain symbolic objects to reveal something about the people in the paintings. The use of these objects and colour represents an idea and a feeling.
Contact The Gallery at Grande Provence to request a catalogue  gallery@grandeprovence.co.za. 
Exhibition concludes 23 October 2023. www.gpgallery.co.za