Latest News - Page 7
Posted on Thu April 16, 2020.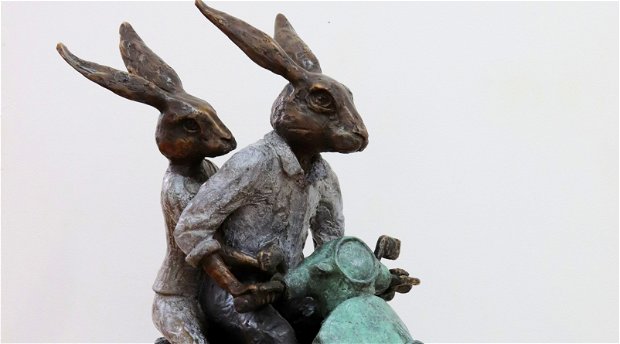 ''Vespa Bunnies'' is a recent bronze by Carol Cauldwell who is one of South Africa's most talented sculptors. Inspired by the 60's movie 'La Dolce Vita' this fine sculpture is a nostalgic look back at being young and in love.
Contact the gallery to view more of Cauldwell's work: gallery@grandeprovence.co.za
Read More