Solo exhibition by Karin Lijnes - 17 July 2021
Posted on Thu June 17, 2021.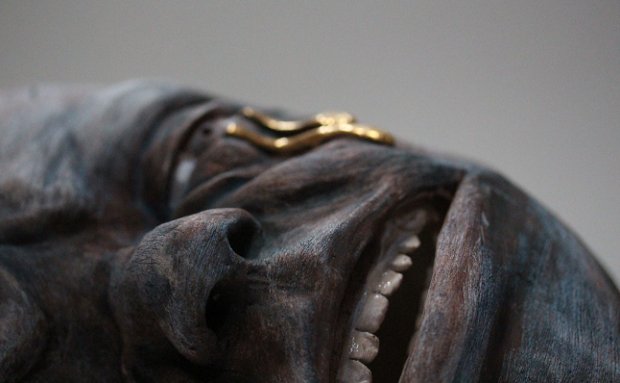 'But I've Never Been a Calm Blue Sea' an exciting solo exhibition by Karin Lijnes opening Saturday 17 July 2021 at the Gallery at Grande Provence
Karin Lijnes was born in Cape Town and completed her MAFA at Unisa in 1998. She was the recipient of a Sasol New Signatures Award in 1992 and since then her work has been represented in numerous group exhibitions. In 2014, Lijnes organised the first Land Art event on the Noordhoek Common. Her work is represented in many permanent art collections as well as in local and international collections.
'Most of the work has blue tones, blue-ish glazes, blue images, various blues in paint and inks and seen in the argon blue light.
In my art practice, as soon as I begin playing, the alchemical changing of materials and ideas start. This might be seen beforehand in some azure-magenta fragment that catches my eye, a whisper of blue grey, a hint of texture, some intuitive revelation or visual eccentricity that disturbs the surface layer of reality. Through the process of excavation, observing and re-assembling some unlikely fusions take place between the ordinary and the imaginal, the familiar and the unexpected. In this way I can give attention to finding a new reflection of what lies beneath the surface of my sea.
Blue is an appreciation of mysteries within disconnected things that blend light and dark. Blue is the imagination used to twist the ordinary into a slightly new interpretation.'
Contact gallery@grandeprovence.co.za for more information.