Past Exhibition – 'ecce Homo' By Ruan Huisamen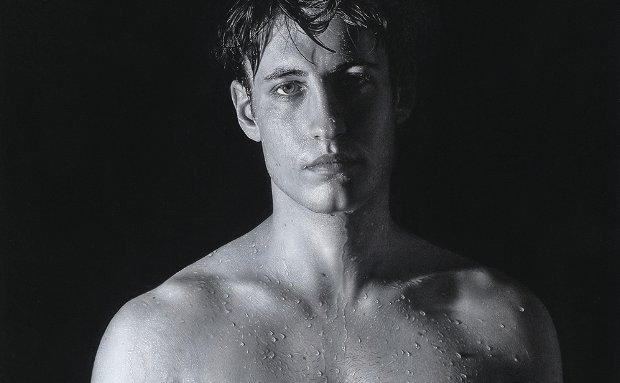 The Gallery at Grande Provence Heritage Wine Estate, Franschhoek, is proud to present an exhibition entitled 'ecce homo' by Ruan Huisamen opening on Saturday, 14 February 2015, at 11h00.
'Vanity is the fear of appearing original: it is thus a lack of pride, but not necessarily a lack of originality.' (Friedrich Nietzsche, Daybreak: Reflections on Moral Prejudice). 
'The term realism is difficult to define. Flawless radiance pervades the depictions of human beings in popular culture, transforming the human body into one of godlike perfection. As my interest has always been people and their perceptions, my work emphasises and intensifies the features of the face, attempting to draw out my subject's vulnerability and to an extent their humanity, rather than conceal them behind a facade of immaculacy. My modus operandi consists of using photographs as a point of reference to draw on this medium's ability to mediate reality and yet simultaneously distort it. 
In my attempt to capture and communicate an intensely intimate presence of the subjects depicted in my work, they are rendered isolated and largely decontextualised within time and space. A turned head or the subtle twist of a body in the darkness can evoke classical sculpture and feel monumental, while grandiose compositions can easily engender contrived interpretations. 
From the viewer I ask only for them to observe, I never try to proselytize.'
– Ruan Huisamen, January 2015
For further information, please contact the gallery at gallery@grandeprovence.co.za or telephone 021 876 8630. The Gallery is open from Monday to Sunday, between 10h00 and 18h00.
The Restaurant at Grande Provence: Two-course lunch menu with a glass of our famous Angels Tears wine for R300.00 per person, booking essential. Contact The Restaurant at 021 876 8644 or restaurant@grandeprovence.co.za 
Free delivery with every purchase of 12 bottles or more of our award-winning Grande Provence wine in SA. In addition to this, buy 11 bottles and we will gift one free bottle to complete your purchase. Available at The Tasting Room at 021 876 8621 or winetasting@grandeprovence.co.za