Past Exhibition – 'As Is, So Was' By Adriaan Diedericks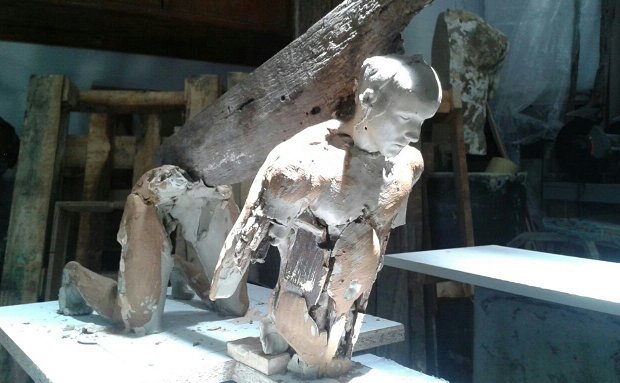 The Gallery at Grande Provence Heritage Wine Estate, Franschhoek, is proud to present an exhibition entitled 'as is, so was' by Adriaan Diedericks opening on Saturday, 14 February 2015, at 11h00.
Artist statement:
The diverse landscapes of my youth are portrayed within my sculptures in terms of both content and technique. Drawings form the basis for three-dimensional works in which I try to manipulate scale and material. This is clearly reflected in the Arte Povera method: the use of old wood, waste and plastic, which I later cast in bronze. 
The body is a symbol of power, as well as of inherent human frailty, stands as a central theme in my work and corresponds with my exploration into identity, masculinity and heroism. 
– Adriaan Diedericks January 2015 
For further information or to preview by appointment, please contact the gallery at gallery@grandeprovence.co.za or telephone 021 876 8630. The Gallery is open from Monday to Sunday, between 10h00 and 18h00.
To view this exhibition online please visit www.finearts.co.za
The Restaurant at Grande Provence: Two-course lunch menu with a glass of our famous Angels Tears wine for R300.00 per person, booking essential. Contact The Restaurant at 021 876 8644 or restaurant@grandeprovence.co.za 
Free delivery with every purchase of 12 bottles or more of our award-winning Grande Provence wine in SA. In addition to this, buy 11 bottles and we will gift one free bottle to complete your purchase. Available at The Tasting Room at 021 876 8621 or winetasting@grandeprovence.co.za