Music School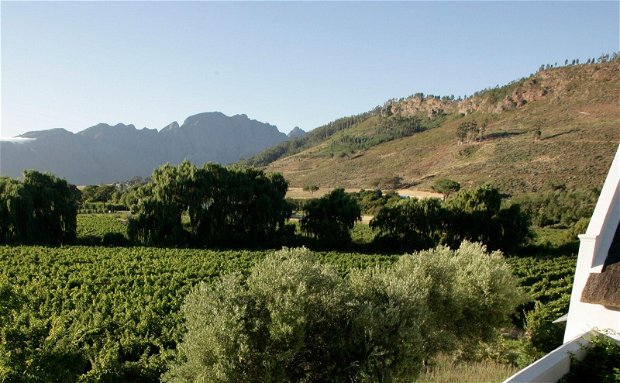 The Grande Provence Music School is a development initiative for local children aged 12 - 18 during the school holidays. Attendance is free for all children. The music school's objective is to complement the child's existing knowledge and education, with a focus on music theory. Class sizes will be from one to four children and will take place in the Music Studio at Grande Provence.
The inspiration for the music school was ignited by two things. Firstly, the abundance of vocal talent in the community and secondly, the need for developing a strong theoretical background if a young person is to succeed in higher education.
The ultimate goal of the Grande Provence Music School is to encourage children to enjoy music theory, gain skills and self-confidence in the hope that the learnings may be applied to other areas of their lives and education. 
About Deborah
Deborah has a M. Mus (Distinction) from the University of Otago, a BA degree from the University of Auckland, LRSM in Classical Guitar and a LLB(Hons) degree from the University of Sydney.
Born in New Zealand, she has performed in operas, musicals, contemporary Maori music, arts festivals, proms, concerts, recitals, self-accompanied guitar and voice recitals and other special events throughout New Zealand and Australia, as well as in the UK, China and South Africa. Deborah is a multi-instrumentalist and enjoys teaching the guitar to young people.
Her law degree stood her in good stead in the role of Arts Facilitator for the Whanganui District Council, where she contributed towards the implementation of the Council's Arts Policy and Strategy which included all art forms.
In her current role, Deborah works for The Huka Retreats brand. Her first project in South Africa is developing the Grande Provence Music School and Concert Series.
Fundraising for the Grande Provence Music School
The first Grande Provence Music School Fundraiser Recital was held on 8 October 2017 in The Jonkershuis on the Grande Provence Heritage Wine Estate. The Jonkershuis is a significant historic building at Grande Provence; originally it housed farm implements and served as stables. Thereafter when the eldest son was ready to leave the main house the dwelling became the 'Jonkershuis' or, in English 'the young man's house'. 
This recital was the pilot in a series of concerts that will raise money for equipment for the music school. The equipment required comprises four classical guitars (four half size and four full size), three iPad Pro 2 12.9 inch, a heat pump and an interactive whiteboard.
The concert series aims to achieve the following:
Raise money to purchase equipment for the Grande Provence Music School
Create a way for local musicians to support the Grande Provence Music School by becoming involved either as performers or audience members
Advertise the Grande Provence Music School
Provide the community with affordable concerts of under an hour
Provide concerts of a high musical standard
Bring music lovers in the community together